We are a team
Our work Environment
An environment where working is really fun. Convince yourself.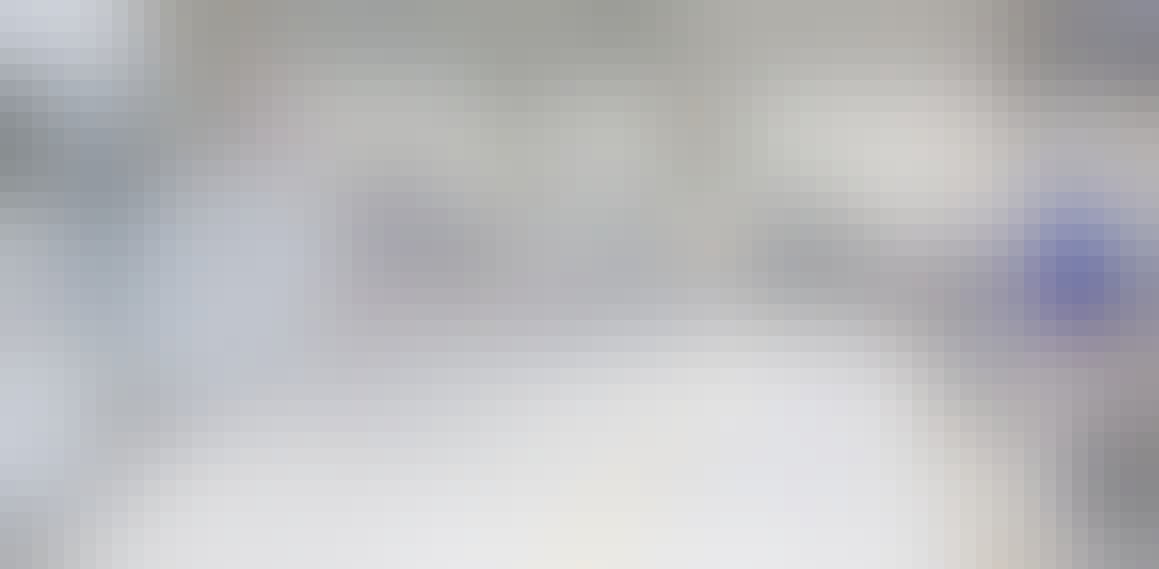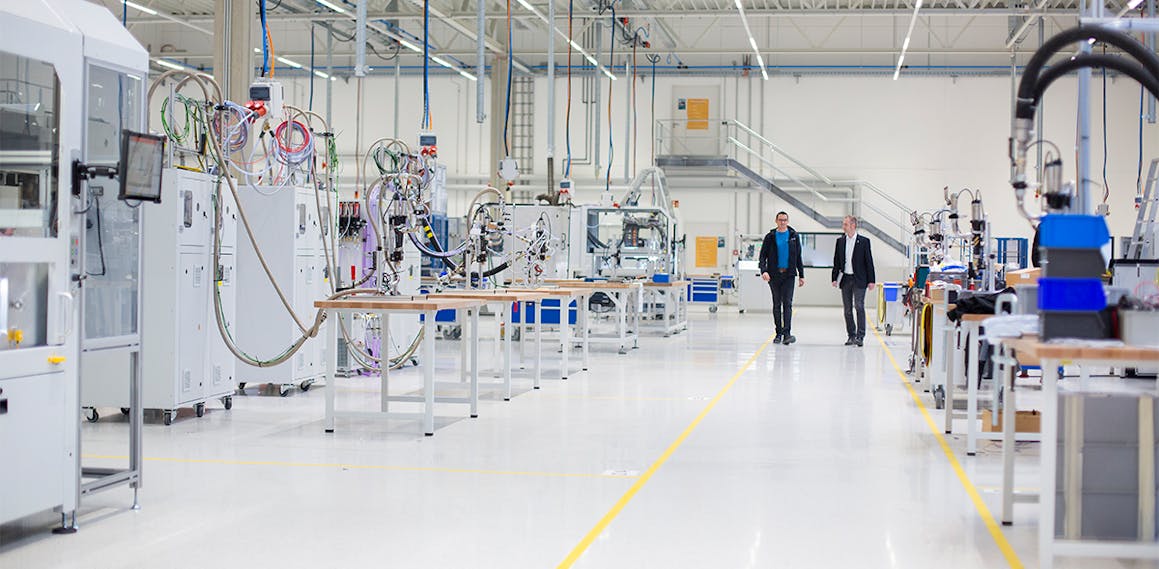 Equipment - modern premises and ergonomic workplaces
Well-being starts with what we see! Built in 2016 and 2020, our company buildings feature high ceilings and bright, friendly rooms. Daylight through a sufficient amount of windows and the right lighting are essential for a feel-good atmosphere.
Order and cleanliness also determine the image in our production. Everyone is equipped with his own tool trolley, and instead of noise, you're more likely to hear music.
In addition, many of our offices are equipped with height-adjustable desks, ergonomic office chairs and headsets.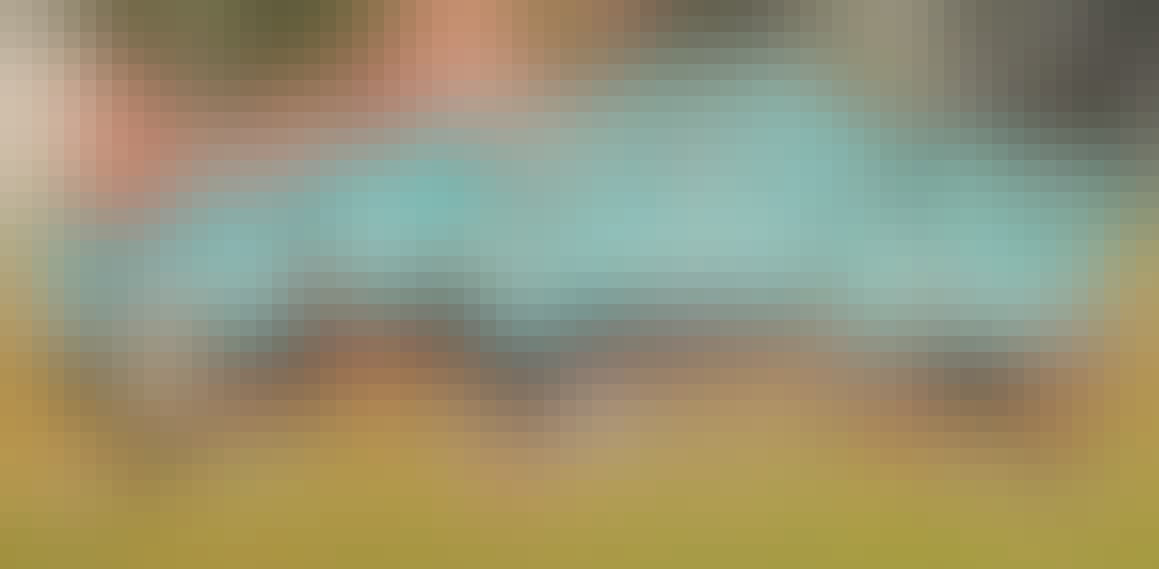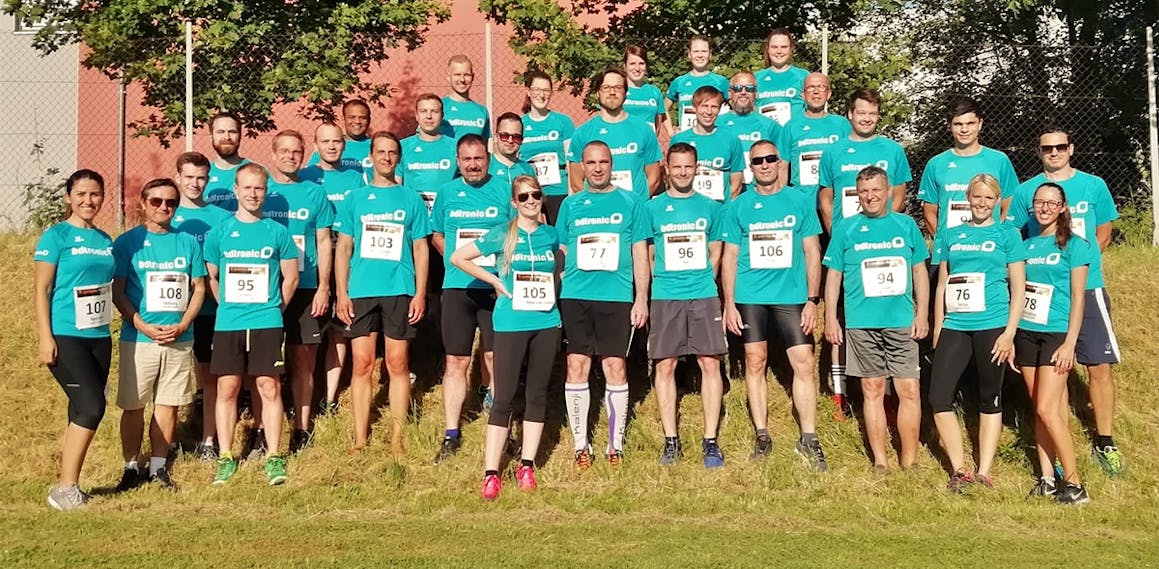 Health is the most important asset. That's why we have developed an extensive range of offers that cover not only your physical health and fitness, but also social aspects and promote them actively.
With the changing offer you can currently do something for your fitness and health for free at the physio&sport Centrum in our neighborhood or relax at the thermal bath in Bad Mergentheim. In addition, we always get together for sports activities such as volleyball tournaments, mountain bike tours and running events.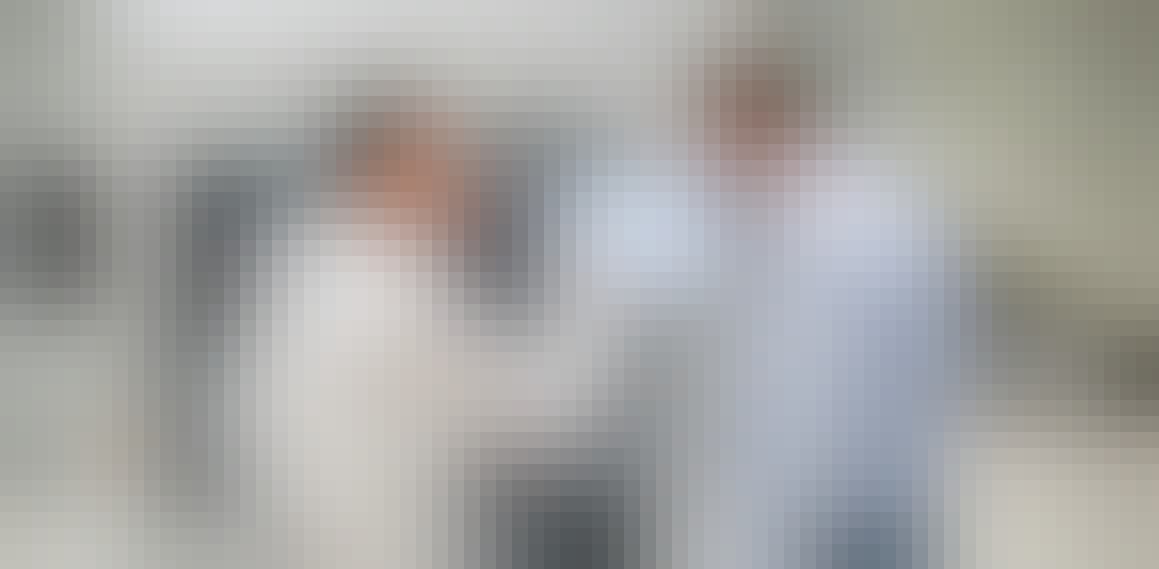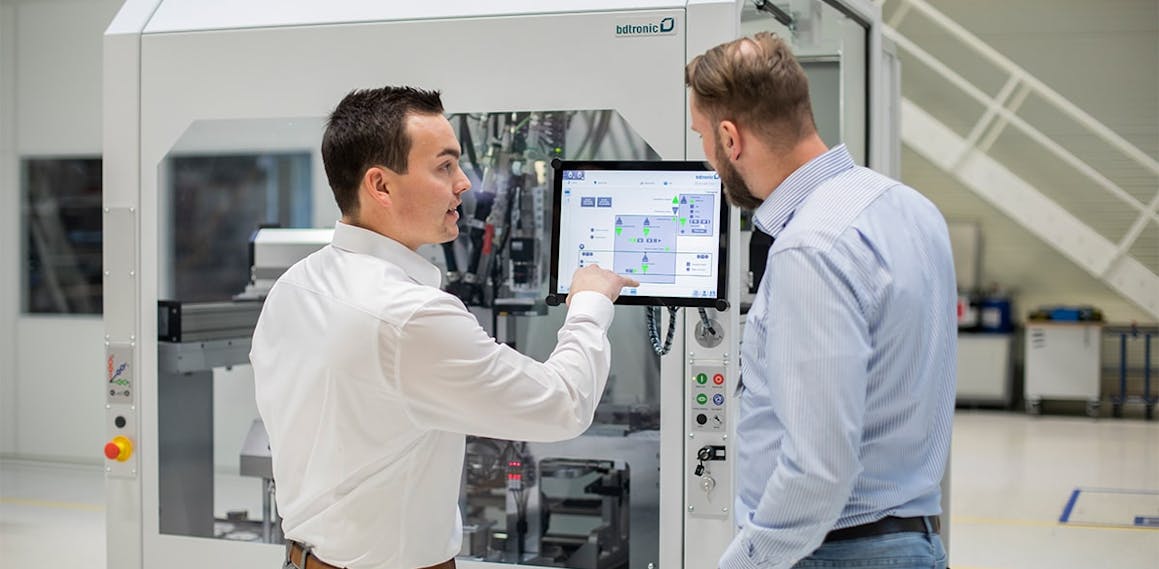 Adaptability is a the key skills for the future. Promoting them is part of our learning culture and our daily interaction. All our employees should be able to reach his full potential and enjoy mastering the daily tasks sucessfully. We are happy offer support on this path.
We actively promote the further training of our employees, whether through flexible working time models, financial support or various qualification offers. We are particularly pleased to see colleagues passing on their knowledge to colleagues as a matter of course and taking the initiative to do so.
At bdtronic, you won't be left behind in the culinary way either - typical canteen food is a thing of the past. The Bundschuh restaurant from Bad Mergentheim supplies our company canteen with freshly cooked food every day. You can taste the emphasis on fresh and regional products. So you can enjoy a high-quality lunch for little money, subsidized by bdtronic.
By the way, each coffee kitchen is equipped with a free water dispenser. In addition, through our high-quality fully automatic coffee machines, even coffee lovers needs will be satisfied.
Sustainability - our environment is important to us
For this reason, bdtronic has an environmental protection officer who plays a key role in our environmental policy.
We also have an electro vehicle charging station ready for our visitors, and we no longer send payment documents by post, but instead deliver them to employees digitally.
Our goal is to have CO₂-neutral production by 2035, thats why we have several other projects are on our agenda. Sounds like a good plan, doesn't it?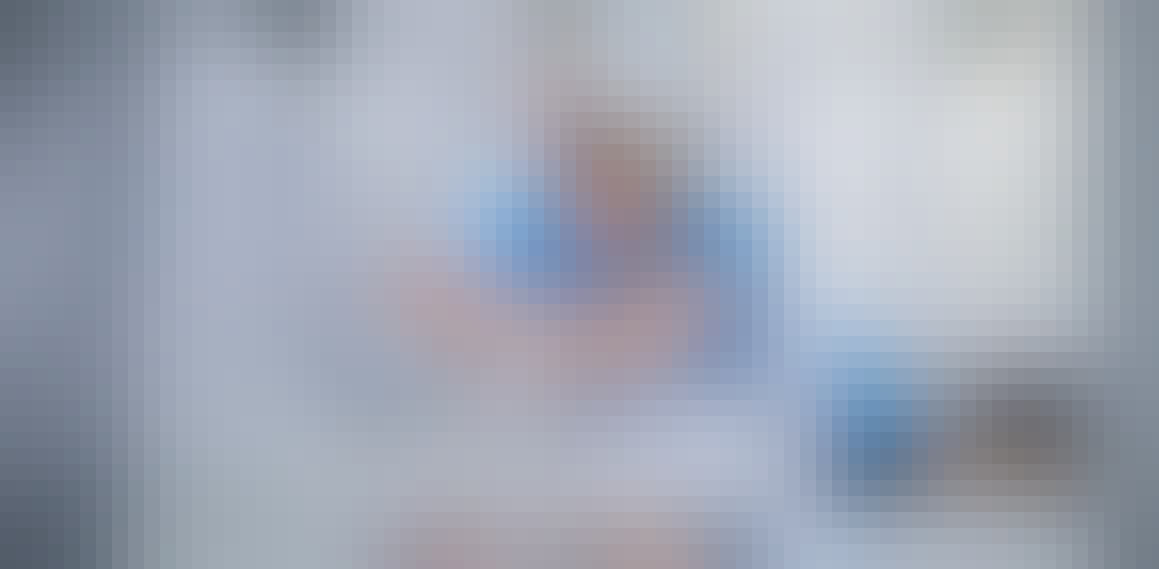 Perspectives for your future
We rely on employees who want to get involved and develop themselves, we offer corresponding opportunities for advancement and career development. So there are many options for you to develop internally as well. We certainly don't put any obstacles in the way. On the contrary - we all pull together and are happy when our employees transfer their know-how to other departments.
Compatibility of family, free-time and career
We attach great importance to this, which is why you can flexibly organize your working day through flextime. We are also open to different working time models, e.g. in the context of your parental leave.
Change and transformation
We cannot and do not want to afford stand still. After all, change is the most normal thing in the world, and yet many people think it's difficult at first. And yet there are so many opportunities.
We love innovative solutions, improved approaches and the courage to tackle them, borne by the conviction that they will succeed. This is the only way we can help shape our working environment and the world we live in.
Further benefits in and around bdtronic
You can take andvantage of the easy accessibility of our company, whether by public transport, bicycle or car.  There are plenty of free parking lots around the buildings. In addition, you have the opportunity to lease a company bike, to benefit from tax advantages and to do something for the environment and your own health.
Additional benefits such as various employee discounts, free driver safety training for your safety or the offer and advice on company pension plans are always at your disposal.